PMD combines outstanding self-starters into cross-functional teams to deliver clients creative, planning, and media solutions.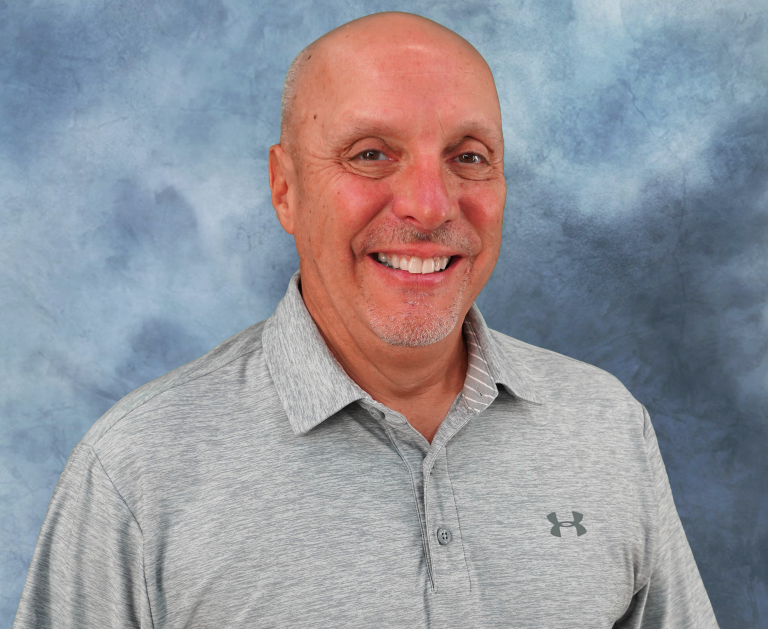 President/CEO/Account Executive
Joe does his due diligence to ensure PMD thrives and that clients get better marketing than they had the day before. Joe Levine is a 1982 graduate and lacrosse student-athlete of the University of Miami. He entered the automobile business in 1975 as a technician and has held virtually every position within a dealership, all the way to General Manager in both foreign and domestic environments. In addition, Joe has been deeply involved in the advertising industry at both the creative and media buying levels.
During the mid '90s, Joe became a Chevrolet Dealer in New Jersey, and was a board member of the Bergen/Passaic Chevrolet Dealer Advertising Association. After selling the dealership back to General Motors via Project 2000, he has continued to focus on the success of his automotive consulting firm, Progressive Dynamics, Inc., which he established in 1983. Joe continues to utilize his proven training methods of education, motivation, and mastery as well as helping dealers navigate their stores through the difficult buy/sell process. In addition, Joe has been a regular on-air personality with ASTN (Automotive Satellite Television Network), a Primedia-owned CNN affiliate and continues to be a valued public speaker in the automotive community.
After repeated requests from many of the clients of Progressive Dynamics to provide a forward and effective environment for advertising and marketing, Joe launched Progressive Marketing Dynamics (PMD) and still stands today as its President and CEO. Joe is a former Head Lacrosse Coach for DePaul Catholic High School as well as a former Masters Lacrosse Athlete. He has won numerous awards including: 2015 Passaic County Lacrosse Coach of the Year, 2015 NJ.com Curcio Division Coach of the Year, and 2015 North Jersey Boys Lacrosse Coach of the Year.
Quote:
"Creativity is Intelligence Having Fun!"
-Albert Einstein
Superlatives:
Best Hair
Most likely to know the lyrics to favorite rock songs
Most likely to fight aliens…and win
Finance & Human Resources
Dee supervises the quality of accounting and financial reporting for PMD to make sure it is all accurate. Dee is a graduate of Drake University holding a degree in Education. She entered the automobile business in 1986 with a Buick, Pontiac, GMC dealer in New Jersey. She went on to GMAC, then TMCC and Lexus Financial before rejoining the retail side of the business with a Chevrolet Dealer as Office Manager.
Dee joined PMD in 2008, holding the position of Media Coordinator/Traffic Manager. Dee later became PMD's Office Manager and now oversees PMD's Finances and Human Resources.
After work, she can be found cheering for her kids at a field hockey or lacrosse game. Much to the delight of her family, when she's not in the stands at a sporting event, she enjoys spending time in the kitchen, as long as they help clean up! Dee enjoys good books, cooking, and football.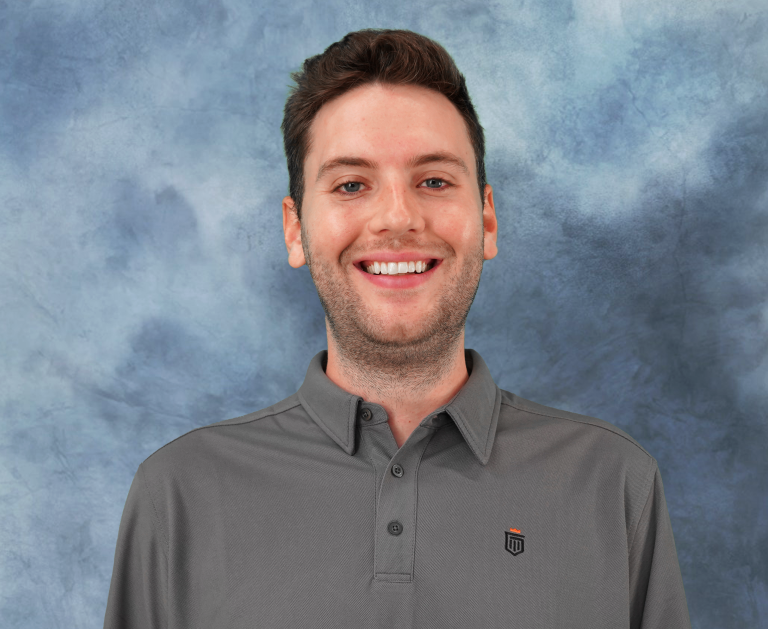 Place of Origin: New York, New York
Dillon works in Client Services for PMD, joining the company as a Journalism major from Fordham College at Rose Hill.
After work, he can be found cheffing up in the kitchen, watching his favorite football (soccer) team Everton F.C., and lounging – usually outdoors – with his dog Chano.
His favorite color is royal blue.
Quote:
"If they're sleeping on you, tuck them in"
– Anonymous
Superlatives:
Most likely to hit their head
Most likely to travel the world
Most likely to need a chiropractor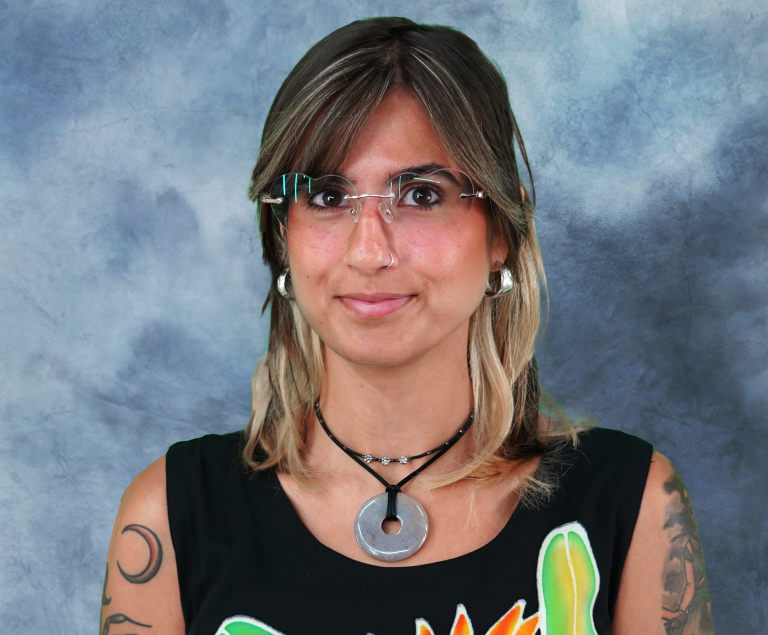 Place of Origin: Rockaway, NJ
Gianna works as the Graphics Traffic Manager at PMD. She has been with PMD since August of 2021, beginning as a Graphic Designer.  Gianna graduated from Kean University in 2020 and has a Bachelor's degree in Graphic Design with a minor in Art History.
After work, Gianna can be found reading, shopping, or making art. She loves all things second-hand such as thrifting, flea markets, and garage sales. She prides herself on her eclectic style; wearing unique clothes and accessories. She also enjoys snowboarding, kayaking and all things creepy crawlers. She loves them so much- she has an entire tattoo sleeve of creepy crawlers!
Quote:
"One man's garbage is another man person's good un-garbage"
– Ricky LaFleur Trailer Park Boys
Superlatives
Most likely to be freezing in the office
Trinket Hoarder
Most likely to come in with a new tattoo
Champion ice eater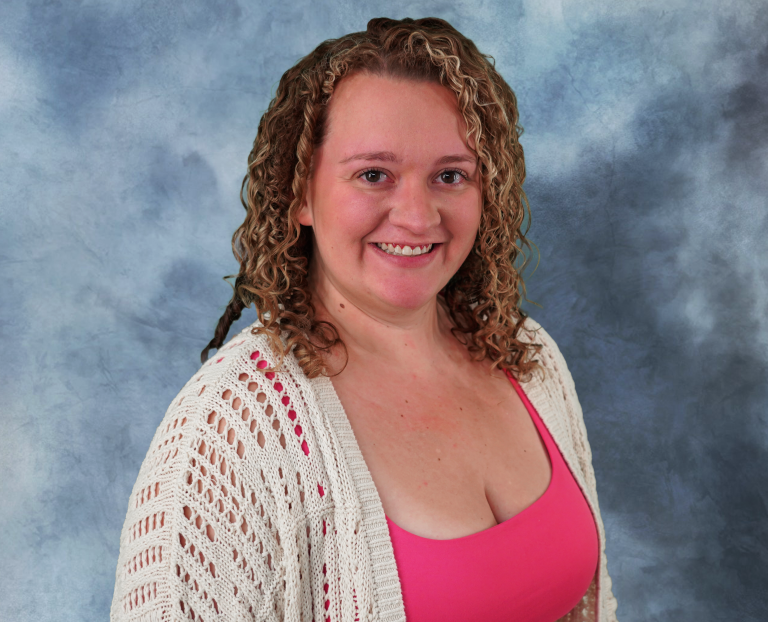 Broadcast Traffic Coordinator
Place of Origin: Wyckoff, NJ
Theresa graduated from Ramapo College with a Bachelor's degree in Business Administration/Marketing in 2020. She loves using her experience to help the PMD team, and their clients, reach new heights!
In her free time, you can find Theresa cuddled up with her puppy reciting every lyric to Disney movies, or any musical. Theresa also enjoys fueling up with a Dunkin Iced Coffee (even in the winter), shopping, doing puzzles with her grandmother, and owning as many pink things as possible.
Quote: 
"Pink isn't just a color. It's an attitude too."
– Miley Cyrus
Superlatives: 
Resident Barbie
Most likely to wear pink/have pink
Most likely to know every word to a Disney song
Most likely to send you an Amazon link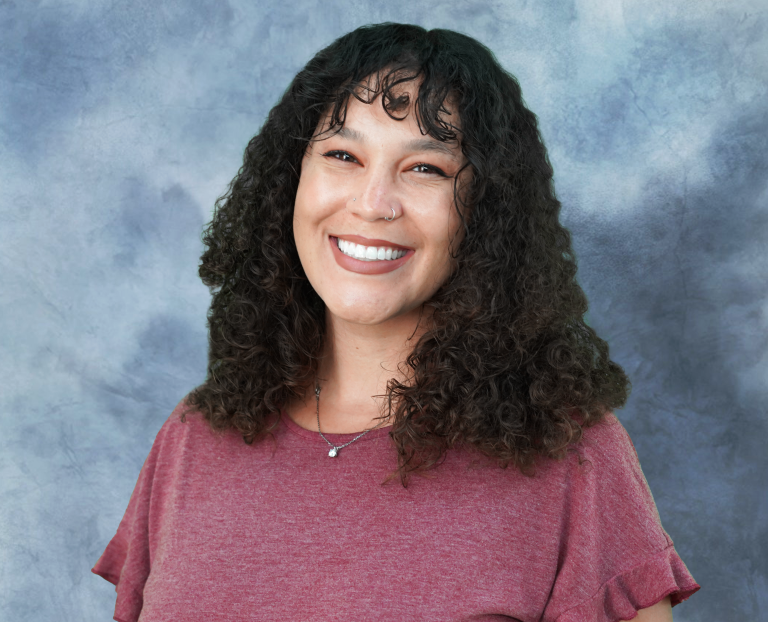 Broadcast Traffic Coordinator
Place of origin: Vernon, NJ
Rachel is a Broadcast Traffic Coordinator at PMD. She graduated from Monmouth University in 2019 with a degree in Psychology and is eager to put the lessons she's learned to the test.
After work, you can find her at the gym or eating her body weight at the nearest Mexican restaurant. There's no in-between. Rachel is a certified plant mom, avid traveler, and tattoo enthusiast.
You can also find her quoting the most random lines from 2000s cartoons or any Disney movie from when she was a kid.
Quote:
"Don't forget to drink water and get some sun. You're basically a houseplant with more complicated emotions."
– Unknown
"It is a blessing to be the color of earth. Do you know how often flowers confuse me for home?"
– Rupi Kaur
Superlatives:
Plant Mom
Most likely to miss a turn while driving even with the GPS on
Most likely to get lost driving one minute down the road
Most likely to go up to a stray cat and try to pet it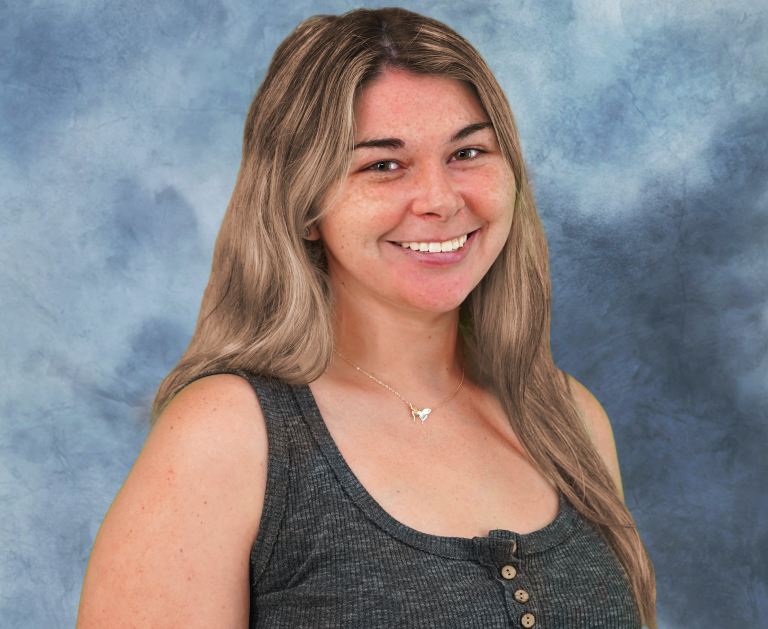 Place of origin: West Orange, NJ
Morgan works in Digital Services for PMD, where she posts and manages social media for clients and assists in website management.  She graduated from Seton Hall University in May of 2022 with a degree in Public Relations. Morgan has been working her entire college career and is excited to put her skills to work at PMD!
After work, you'll find Morgan at home with her sweet pug, Theo, and her loving boyfriend, Alex, and his dog. In her free time, Morgan collects elephant figurines since they are her favorite animal. She enjoys reading, writing poetry, binge-watching shows, working out, snuggling her dog, photography and attending concerts.
Quote:
"The greatest gift I've been given is being naive because I don't know what I can't do. And when you don't know what you can't do, you think you can do everything."
-Kelsea Ballerini
Superlatives:
Most likely to fall over nothing
Best Pug Mom
Most likely to wear emotional support crocs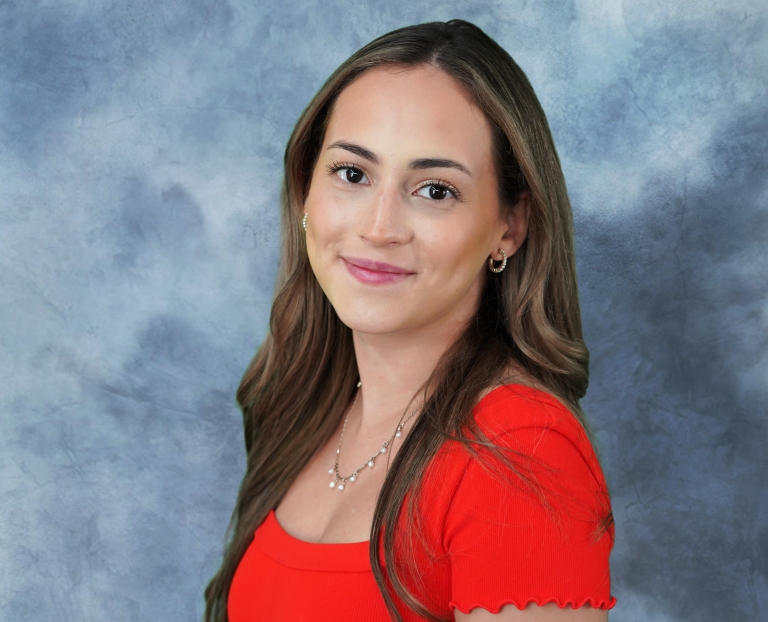 Place of Origin: Hawthorne, NJ 
During the day you can find Leah working away in the Digital Department. She is always ready to take on new projects and to help as many clients as she can. Leah graduated from Montclair State University in 2022 with a Bachelor's degree in Business Administration/Marketing. She is very excited to see how much she will grow! 
In her free time, you can find Leah painting away on anything she can (oil, acrylic, and even pottery). When not painting you can find her with her family, her boyfriend, friends, and of course the thrift store. She might love coffee more than shopping at this point (they go back and forth). She loves keeping up with upcoming fashion trends, and her pets. She also has an addiction to collecting Starbucks cups and vintage jewelry.  
Quote:
"You are all the colors in one, at full brightness. The thing I realize is, that it's not what you take, it's what you leave. We do not remember days, we remember moments. The great thing about this life of ours is that you can be someone different to everybody."
-All the Bright Places
Superlatives:
Best laugh
Clumsiest fashionista
Most emotional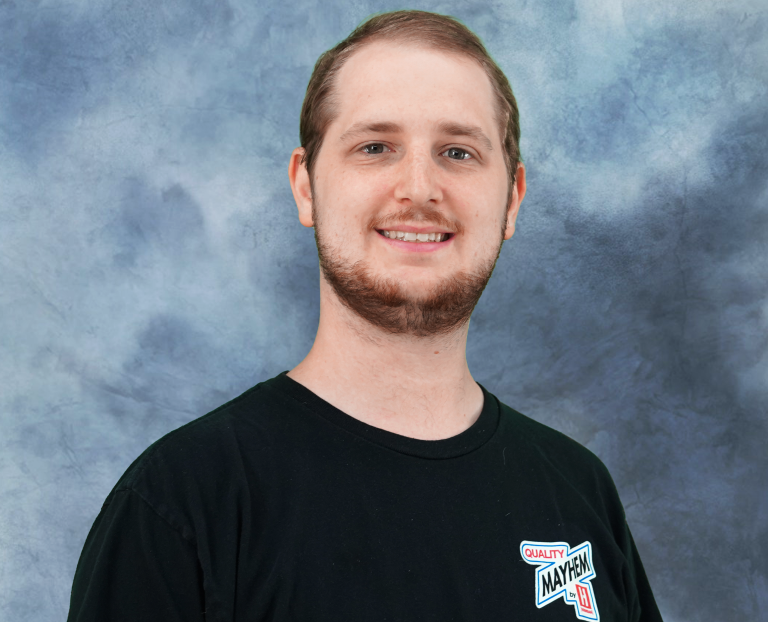 Production Director – Video & Audio
Place of Origin: Maplewood, NJ
Alex is the Production Director for Video & Audio! He and his team create videos ranging from broadcast to social media! Alex has been working at PMD since April 2019! Graduating from Drexel University in 2018, Alex has a Bachelor of Science in Film & Video!
After Work, Alex loves to drive and work on his prized possession, his Nissan 350z! He also likes to cook, hang out with friends, and his amazing girlfriend,  play video games, and most importantly snuggle his amazing dog, Harvey!
Quote:
"I just love books and this basement is a true treasure trove"
– Globgolibglobglab
Superlatives: 
Extensive knowledge of Japanese cars from 1980-2010
Always hungry
Consumer of all types of snacks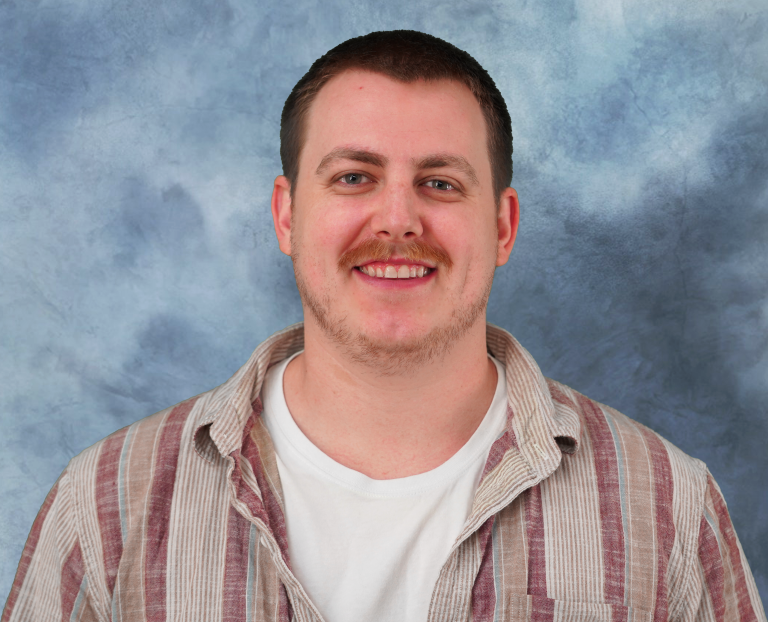 Place of Origin: Hackettstown, NJ

Dean graduated from Centenary University in 2022 with a Bachelor's degree in Television and Radio Production. He works closely with the rest of the video team to script, shoot, and edit many different forms of media.
In his free time, Dean enjoys spending time with friends and family, binging TV, and visiting local breweries. Dean is also very into video games. Whether it's a fast-paced competitive first-person shooter or a cozy farming simulation game, Dean has probably played it. He even sports a tattoo in honor of one of his favorite games; The Legend of Zelda.
Quote:
"Man, this is a pretty rockin' place, but where are all the giant bananas?!"
– Funky Kong
Superlatives:
Funkiest dance moves
Worst palate
Most likely to sleep through lunch
The best gamer in the office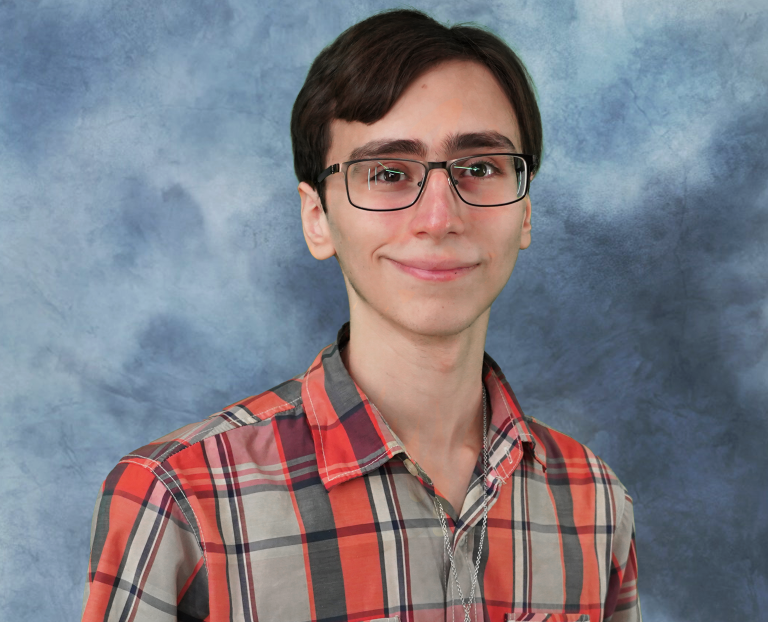 Place of Origin: Montville, NJ
Dante is a member of the video team, helping script, film, and edit the various advertisements sent out for clients. He is a recent graduate from Ramapo College of New Jersey with a Bachelor's degree in Contemporary Arts / Digital Filmmaking, with a concentration in Post Production. Dante started working at PMD in late July 2023.
At home, Dante runs an animation commentary YouTube channel that he started in 2015, talking about various different animation shows he's interested in. Creating over 400+ videos and amassing over 64,400 subscribers. YouTube is a large passion of his, even started to learn video editing when he was only 9 years old!
Quote:
"We can't be stuck here forever, 'cause, at 5:00, I've gotta go home and eat spaghetti."
– Kaio Kinaid, OK K.O
Superlatives:
Most likely to cry after an Adobe program crashes
Least athletic
Most likely to want ice cream for lunch
Most likely to talk for 2 hours about a show no one in the room has watched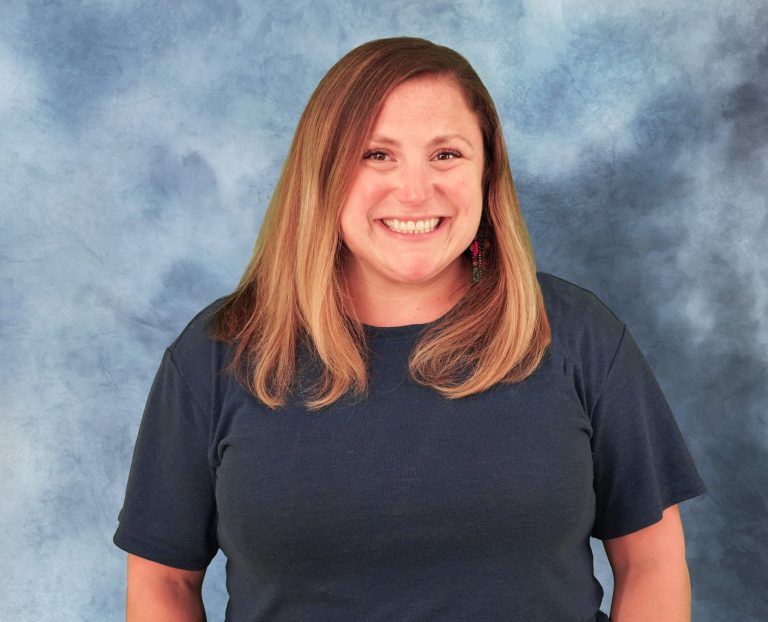 Production Director – Graphics
Place of Origin: Ridgewood, NJ
Nicole can be found sitting at her desk surrounded by all things purple at PMD. With over 10 years of design experience and 6.5 years in automotive advertising, she's a huge asset to the team. Her love of design and music granted her a Bachelor's Degree in Graphic Design & Vocal Performance.
After work, you can find her swimming to the bottom of the ocean burying all the bad art, or creating vector masterpieces in Illustrator. When Nicole isn't swimming or creating art, you can find her binging Netflix, doing outdoor activities (especially ones that revolve around water) or watching horror movies. Nicole loves animals and hopes to get a dog one day, (but for now, her cuddly daughter Ellie, will have to do). She enjoys playing VR, she adores Shih Tzus, and her favorite color is purple.
Quote:
"Just Keep Swimming"
-Finding Nemo
Superlatives:
Most likely to always be hot
Best earrings
Avid water drinker
Most likely to always need caffeine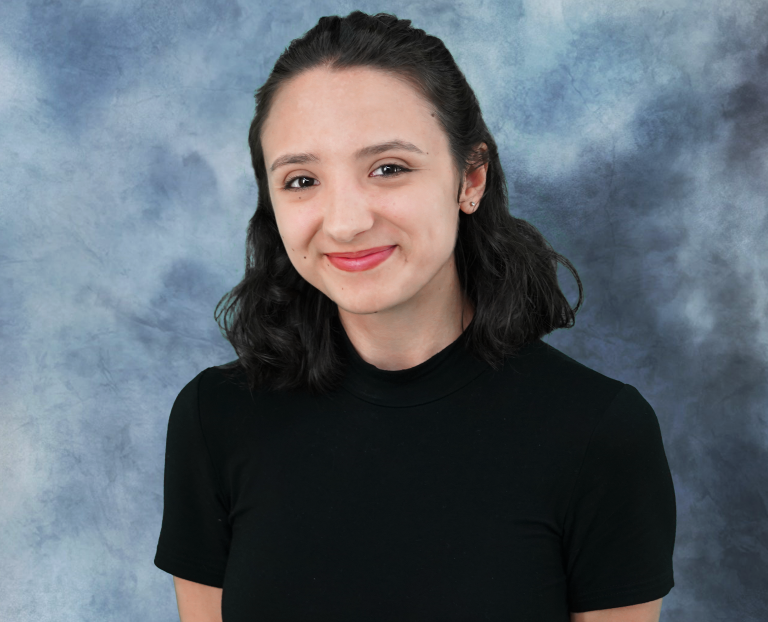 Place of Origin: Lincoln Park, NJ
During the day Devyn works on the graphics team, creating digital and print assets for PMD clients.  Devyn has been with PMD since August 2023.  She graduated from Wilkes University in 2023, with a BFA in Digital Design and Media Art and has minors in Art and History.  
After work, Devyn loves to paint.  From regular painting on a canvas to giant murals, painting is one of Devyn's favorite hobbies.  Devyn also enjoys reading classic novels and stories from authors like Sir Arthur Conan Doyle and Edgar Allen Poe.  You can always see a new book on Devyn's desk!
Quote:
"Grapes taste better in September"
-James Marriott
Superlatives:
Dress to impress
Tea enthusiast
Shoe hoarder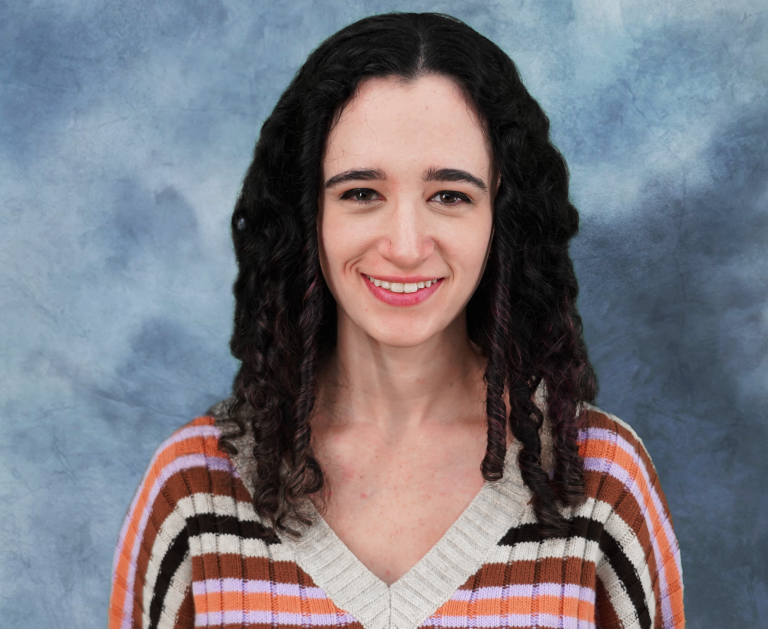 Annalise works on the graphics team, creating digital and print assets for PMD's clients. Annalise has been with PMD since September of 2023. Annalise graduated from The College of New Jersey in 2023 with a Bachelor's degree in Graphic Design with a minor in Marketing.
In her free time, you can find Annalise drawing on anything close to her ranging from sketchbooks to sticky notes or even the book she's currently reading. She also enjoys collecting trinkets, reading, binge-watching shows, and traveling.
Quote:
"One thing I've learned: you can know anything, it's all there, you just have to find it."
– Neil Gaiman
Superlatives:
Most likely to travel on a whim
Book collector
Most likely to get lost in her own town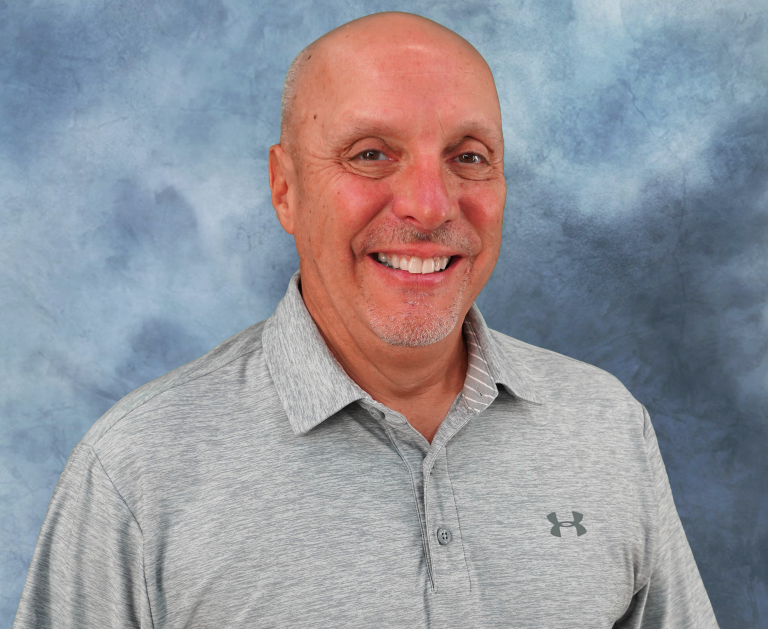 President/CEO/Account Executive
Finance & Human Resources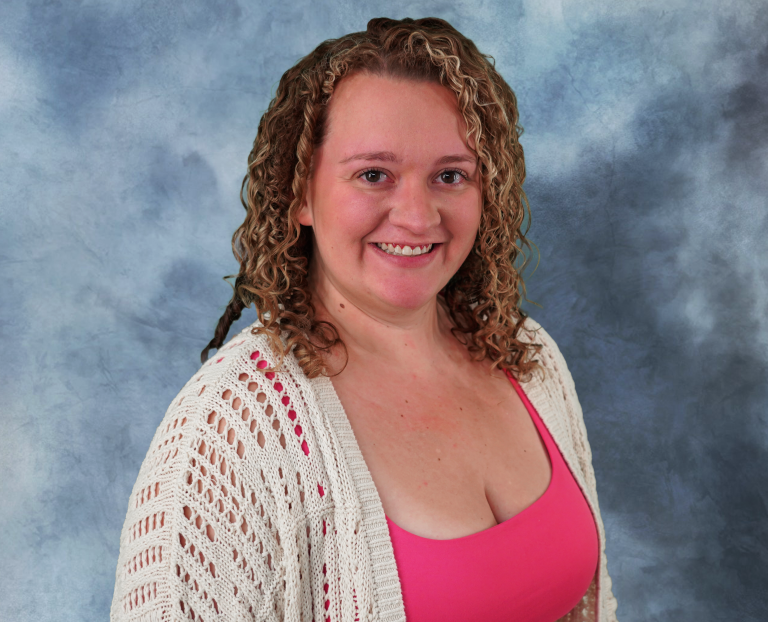 Broadcast Traffic Coordinator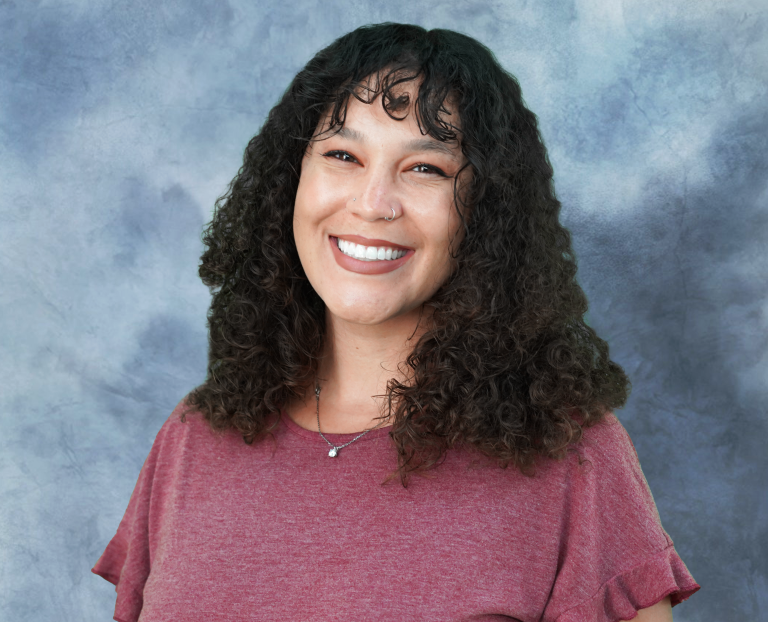 Broadcast Traffic Coordinator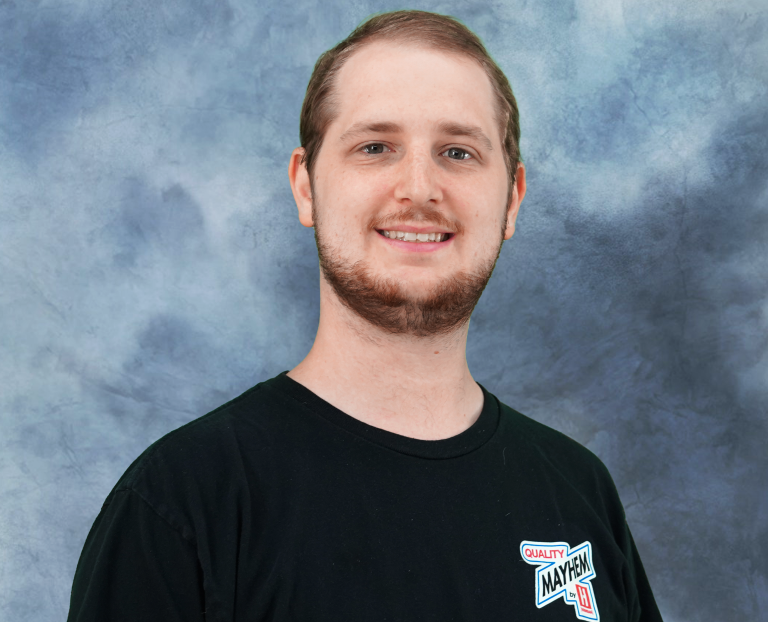 Production Director – Video & Audio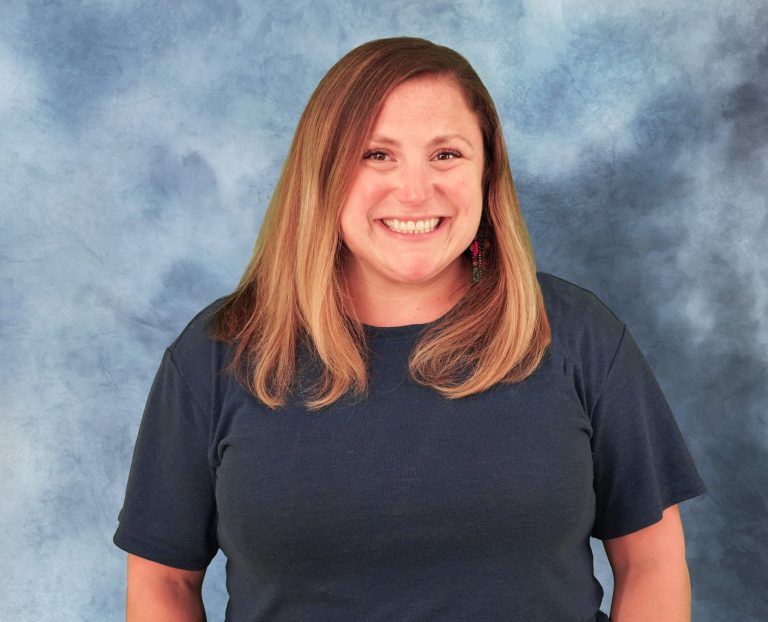 Production Director – Graphics