PMD combines outstanding self-starters into cross-functional teams to deliver clients creative, planning, and media solutions.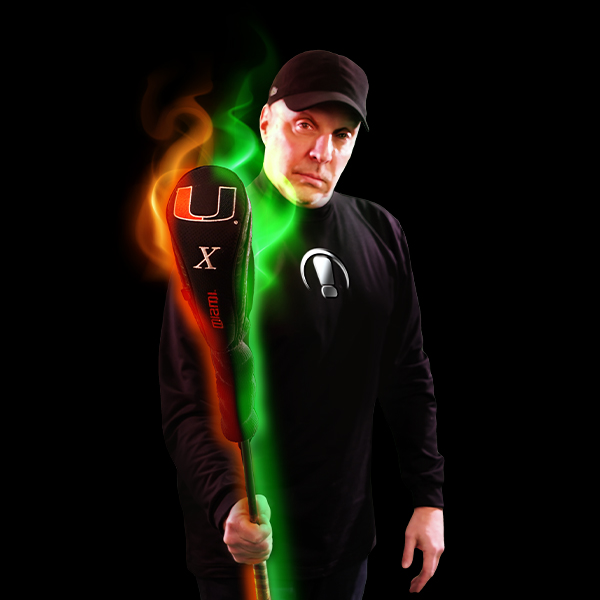 President/CEO/Account Executive
By day, you can find Joe (AKA "Ad Man") doing his due diligence to ensure PMD thrives and that clients get better marketing than they had the day before. Joe Levine is a 1982 graduate and lacrosse student-athlete of the University of Miami. He entered the automobile business in 1975 as a technician and has held virtually every position within a dealership, all the way to General Manager in both foreign and domestic environments. In addition, Joe has been deeply involved in the advertising industry at both the creative and media buying levels.
During the mid '90s, Joe became a Chevrolet Dealer in New Jersey, and was a board member of the Bergen/Passaic Chevrolet Dealer Advertising Association. After selling the dealership back to General Motors via Project 2000, he has continued to focus on the success of his automotive consulting firm, Progressive Dynamics, Inc., which he established in 1983. Joe continues to utilize his proven training methods of education, motivation, and mastery as well as helping dealers navigate their stores through the difficult buy/sell process. In addition, Joe has been a regular on-air personality with ASTN (Automotive Satellite Television Network), a Primedia-owned CNN affiliate and continues to be a valued public speaker in the automotive community.
After repeated requests from many of the clients of Progressive Dynamics to provide a forward and effective environment for advertising and marketing, Joe launched Progressive Marketing Dynamics (PMD) and still stands today as its President and CEO. Joe is a former Head Lacrosse Coach for DePaul Catholic High School as well as a former Masters Lacrosse Athlete. He has won numerous awards including: 2015 Passaic County Lacrosse Coach of the Year, 2015 NJ.com Curcio Division Coach of the Year, and 2015 North Jersey Boys Lacrosse Coach of the Year.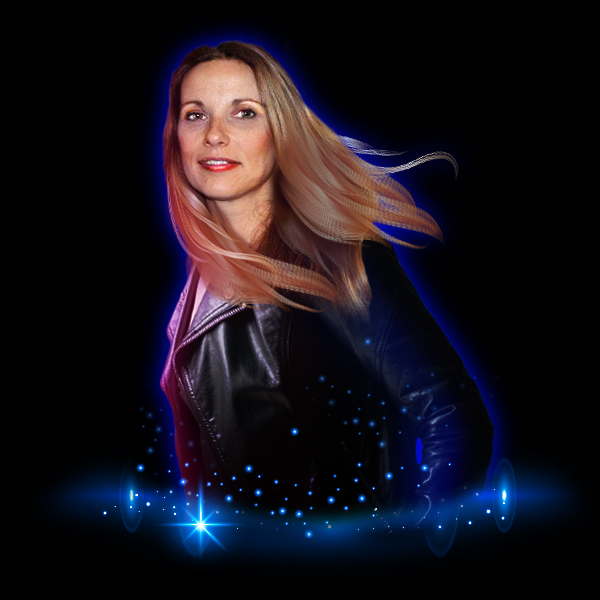 Finance & Human Resources
By day, you can find Dee (AKA "Dee-Fender") supervising the quality of accounting and financial reporting for PMD to make sure it is all accurate. Dee is a graduate of Drake University holding a degree in Education. She entered the automobile business in 1986 with a Buick, Pontiac, GMC dealer in New Jersey. She went on to GMAC, then TMCC and Lexus Financial before rejoining the retail side of the business with a Chevrolet Dealer as Office Manager.
Dee joined PMD in 2008, holding the position of Media Coordinator/Traffic Manager. Dee later became PMD's Office Manager and now oversees PMD's Finances and Human Resources.
By night, she can be found cheering for her kids at a field hockey or lacrosse game. Much to the delight of her family, when she's not in the stands at a sporting event, she enjoys spending time in the kitchen, as long as they help clean up! Dee enjoys good books, cooking, and football.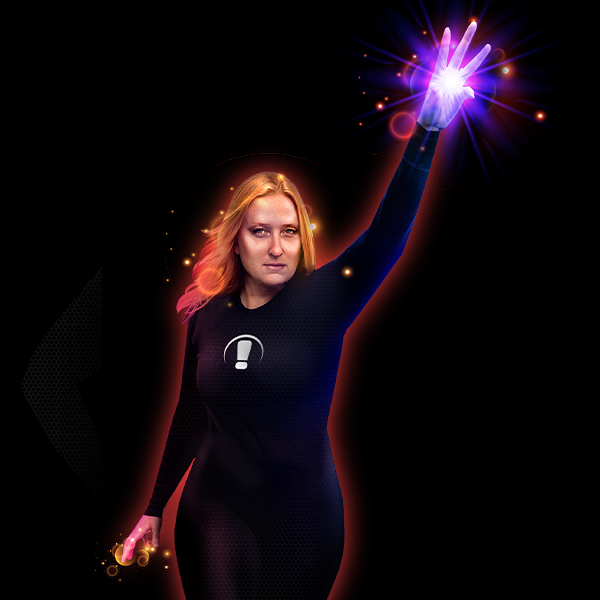 Place of Origin: Rochester, NY

By Day, You Can Find Karen (AKA "The Red Runner") using her super speed ability to save the world, beat deadlines, and assist clients on multiple projects! With over 10 years of retail and health management experience, she's a huge asset to the team. Her love of education granted her a BFA in Graphic Design as well as Health and Human Services.
When Karen isn't saving the world, she can be found at home snuggling her Rhodesian Ridgeback – Lily and Rhodesian Mix – Nala, AKA fur-babies, and prepping for her next foot race! Her biggest hero achievement was completing the 2016 Walt Disney World Dopey Challenge, where she ran 48.6 miles through Disney World over 4 days! The toughest part of the race? Getting up at 3AM in the morning for each race!
Superpowers & Abilities
Running (super speed)
Drawing
Painting
Trips to Albuquerque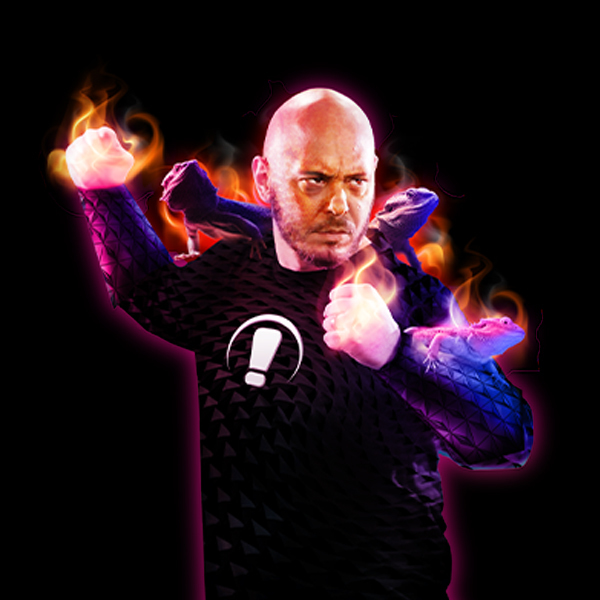 Graphic Assets Traffic Manager
Place of Origin: Bloomfield, NJ
By day, you will find Josh at his computer, hard at work as PMD's Graphics Traffic Manager. Before joining the PMD team, he was a Senior Graphic Designer with over 15 years of experience in different sectors including tech, entertainment, and consumer products while also working as an independent freelance artist and designer.
In his free time, Josh can be found spending time with his wife, son, dogs, and bearded dragons. Josh is also a hip-hop and comic/pop culture collector and connoisseur. He also loves listening to and creating music. When not taking his child to soccer or swimming, Josh can be found submersing himself in artistic culture and sharing it with the world around him. He also loves eating his wife's cooking.
Superpowers & Abilities
Creating and critiquing art and design
Master of aerosol arts
Taming dragons
Achieving overall awesomeness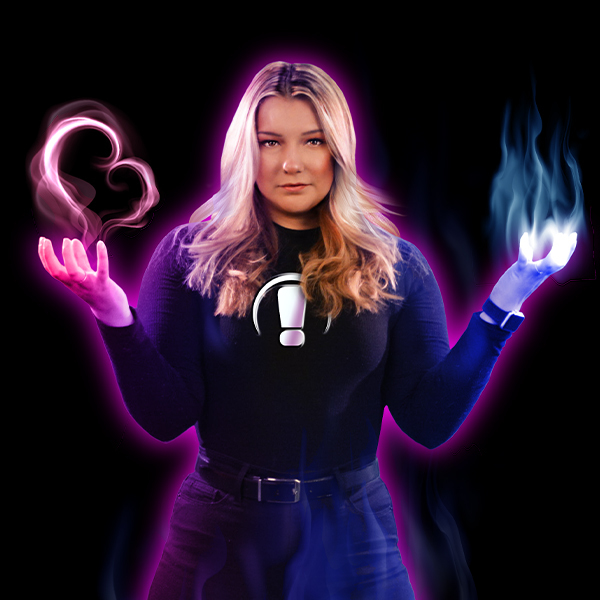 Broadcast Traffic Coordinator
Place of Origin: Bloomfield, NJ
By day, Gabby works as a Broadcast Traffic Coordinator at PMD. She is a 2020 college graduate from Montclair State University, where she received her Bachelor's in Television & Digital Media, with a concentration in television production. During her time at college, she worked as an Executive Producer for her school's annual award show, which was her favorite college experience.
By night, Gabby can either be found in her bed, scrolling through TikTok, or rewatching her favorite trash reality tv shows from her childhood. Her other hobbies include listening to music, online shopping, going to her parents' house to see her dog and watching YouTube. A fun fact about Gabby is that she grew up an Air Force brat and lived in seven different places.
Superpowers & Abilities
Mind reading
Meme making
Ability to make every dog, a lap dog.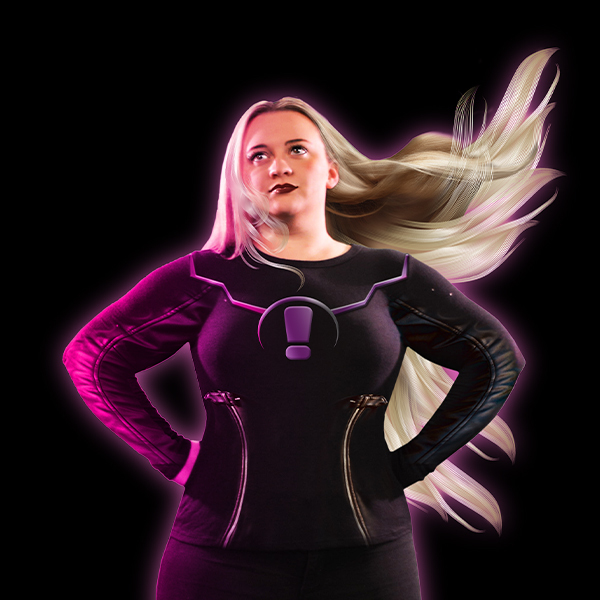 Broadcast Traffic Coordinator
Place of Origin: Wyckoff, NJ
Theresa graduated from Ramapo College with a bachelor's degree in Business Administration/Marketing in 2020. She is excited to use her internship experience in client branding to help the PMD team, and their clients, reach new heights!
At night, you can find Theresa cuddled up with her puppy reciting every lyric to Disney movies. Theresa also enjoys fueling up with a Dunkin Iced Coffee (even in the winter), shopping, doing puzzles with her grandmother, and owning as many pink things as possible. Fun fact: she is a self-proclaimed Mac n Cheese aficionado.
Superpowers & Abilities
Master Puzzle Completer
Flight
Ability to burst into Disney songs at any moment
Super Elasticity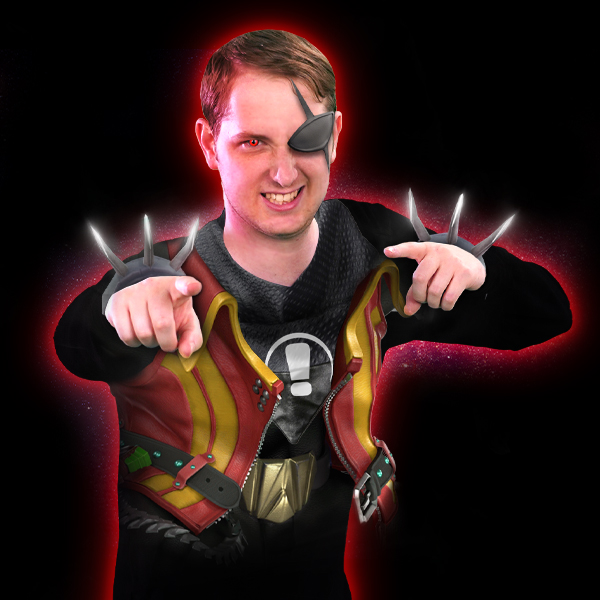 Production Director – Video & Audio
Place of Origin: Maplewood, NJ
Alex (AKA "The Incredible Brü" or "Brühaha" for short) joined the PMD team in April 2019. He graduated from Drexel University in 2018 with a B.S. in Film and Video. Before coming to PMD, he was an Assistant Editor at Allied Pixel.
By night, Alex can be found playing video games, walking his dog in the woods, or grilling. He is a fan of Japanese cars. A fun fact about Alex is that he can spin a lot of things on his fingers.
Superpowers & Abilities
Super smell
Super metabolism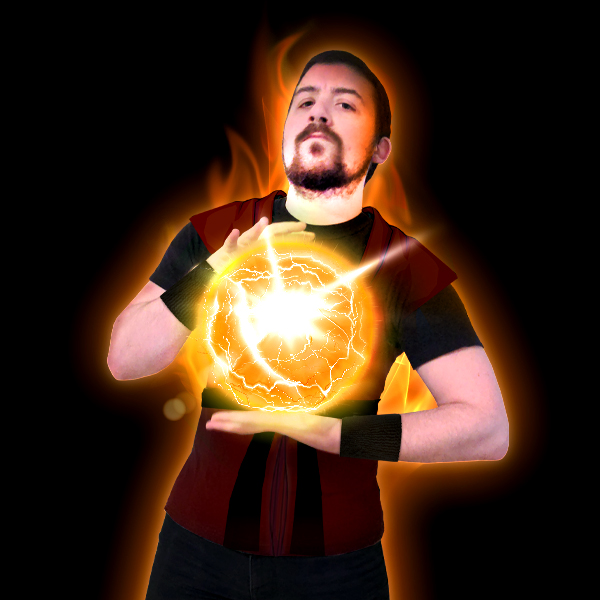 Place of Origin: Madison, NJ
Will W. Whitehead (that's right, 3 Ws) has an associate's in Digital Media Technology and a bachelor of arts in Animation. He's worn multiple hats throughout the years doing 3D modeling and animation, YouTube video production, and game development. Now he's fleshing out his experience in video editing equipped with his wide range of prior experiences.
Outside of work, Will likes to make 3D models reminiscent of old retro games as well as learning and practicing different digital skills. He also enjoys playing video games with friends and chilling out with them and watches loads of science YouTube videos (especially marine biology).
Superpowers & Abilities
Can turn a square piece of paper into anything
Can turn a 3D square into anything
Always knows what time it is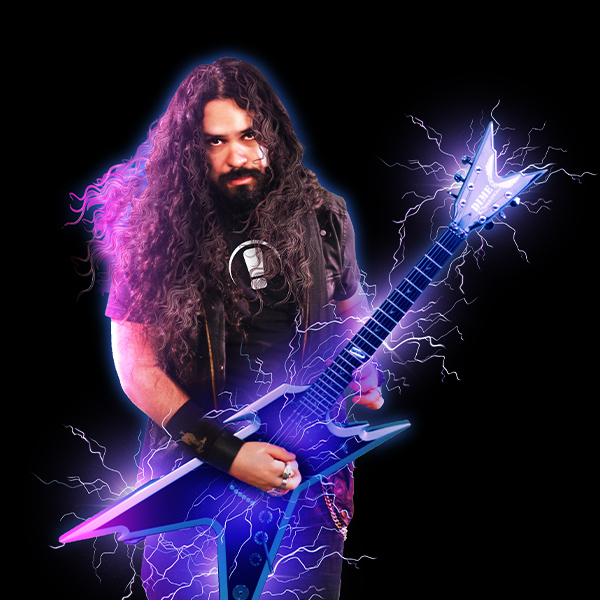 Place of Origin: Hempstead, NY. Raised in Elizabeth, NJ
Graduated from DeVry University in 2015 with a Bachelor's degree in Multimedia Design and Development.
Alex brings a wealth of experience to PMD, cutting and editing videos for many local businesses including legal videos, for lawyers and doctors. Applying his skills in motion graphics, as well as audio mixing for every video. Alex enjoys operating the camera and directing video shoots. Along with video production, he has also created websites, flyers, menus, and other graphics used by businesses. Alex has worn many hats, even leading a creative team.
By night, you can find Alex playing his electric and acoustic guitars, as well as being involved in the local music scene. And when he isn't playing music, you can find him attending many concerts. He also loves spending time with his friends and family any chance he gets.
Superpowers & Abilities
Teleportation
Flight
Healing Factor
Super Strength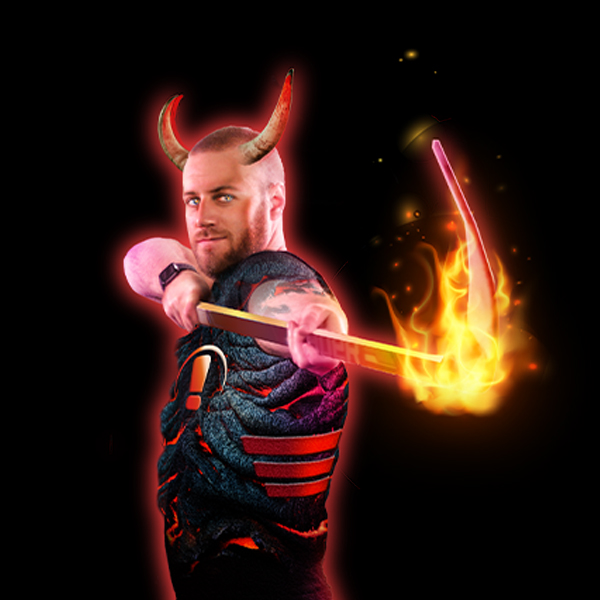 Digital Assets Traffic Manager
Place of Origin: Rockaway, NJ
By day, you can find Eric defending the digital dome, creating various campaigns in the digital space and keeping clients' websites pristine. Eric graduated from Rowan University with a degree in Advertising. He brings social media experience, handling a variety of clients on multiple platforms. He takes pride in creating a unique voice and brand for each client.
By night, you can find him playing roller hockey, soccer or tennis – passions of Eric's since he was a child. When Eric is not playing sports, he enjoys cooking, visiting craft breweries and cheering for his beloved New Jersey Devils. Eric once rode the Zamboni at a New Jersey Devils game. Many times, Eric will get yelled at by his fellow superheroes for playing country music in the office, but that doesn't stop him!
Superpowers & Abilities
Super speed…on roller skates
Roller hockey professional…kind of
New Jersey Devils Season Ticket Holder
Family man
Tailgating extraordinaire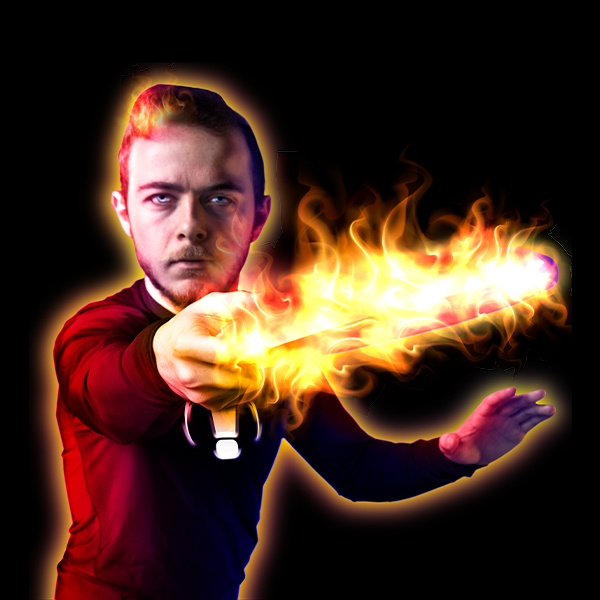 Social Media Traffic Coordinator
Place of Origin: Collingswood, NJ
At his day job, Philip manages the social media presences of PMD's clients. Philip has been with the PMD team since December 2019. He graduated from The College of New Jersey in 2018 with a Bachelor's degree in Interactive Multimedia and a minor in Historical Studies.
After hours, Phil trains for and plays ultimate frisbee. He is an active participant in the inclusive ultimate community and hopes to bring the sport to nearby towns and schools that don't already have teams. Phil also enjoys playing video games, reading, exploring breweries with friends, hiking, and watching the latest Sci-Fi movies.
Superpowers & Abilities
Exceptional stamina
Launches frisbees for dogs and humans alike
Eats bananas to avoid cramps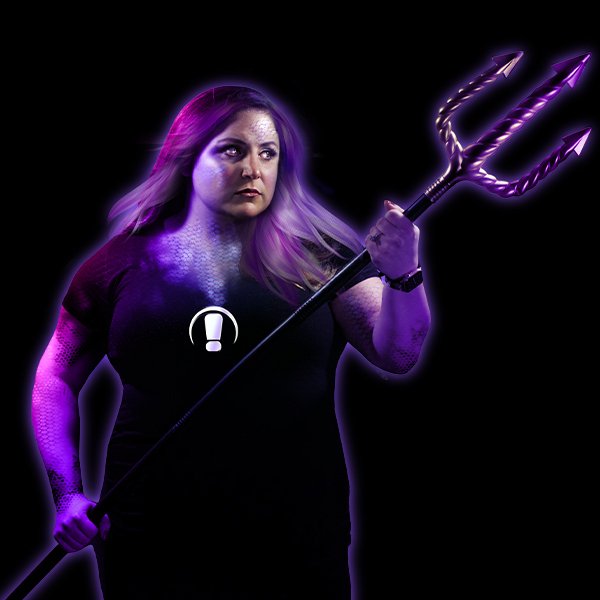 Production Director – Graphics
Place of Origin: Ridgewood, NJ
By day, you can find Nicole (AKA "Vector Vixen") sitting at her desk surrounded by all things purple at PMD. With over 10 years of design experience and 6.5 years in automotive advertising, she's a huge asset to the team. Her love of design and music granted her a Bachelor's Degree in Graphic Design & Vocal Performance.
By night, you can find The Vector Vixen swimming to the bottom of the ocean burying all the bad art, or creating vector masterpieces in Illustrator. When Nicole isn't swimming or creating art, you can find her binging Netflix, doing outdoor activities (especially ones that revolve around water) or watching horror movies. Nicole loves animals and hopes to get a dog one day, (but for now, her cuddly daughter Ellie, will have to do). She enjoys playing VR, she adores Shih Tzus, and her favorite color is purple.
Superpowers & Abilities
Swimming forever with super gills
Singing
Ability to drink lots of caffeine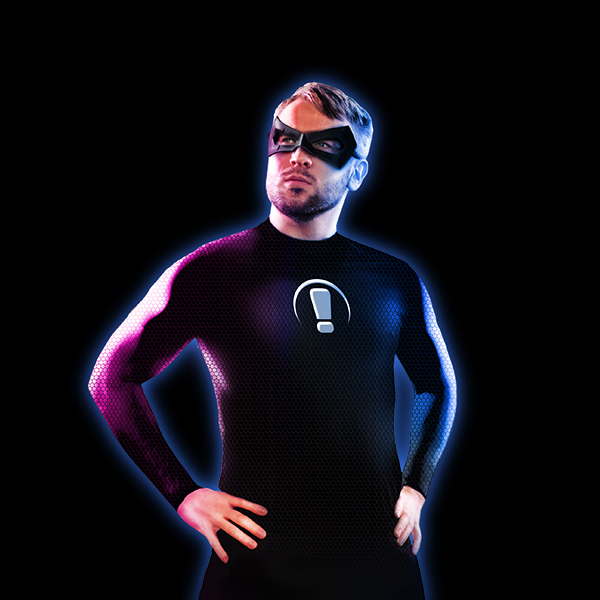 Place of Origin: Flanders, NJ
By day, you can find Andrew designing compelling ads for his clients at PMD. He graduated from Rutgers University, Mason Gross School of the Arts with a concentration in Graphic Design. While attending college, he worked in the Rutgers' Student Life Marketing Department where he gained loads of experience.
By night — and by weekend — you will hear Andrew noodlin' on his electric Gretsch. He's no Stevie Ray Vaughan, but he's no slouch either.
Superpowers & Abilities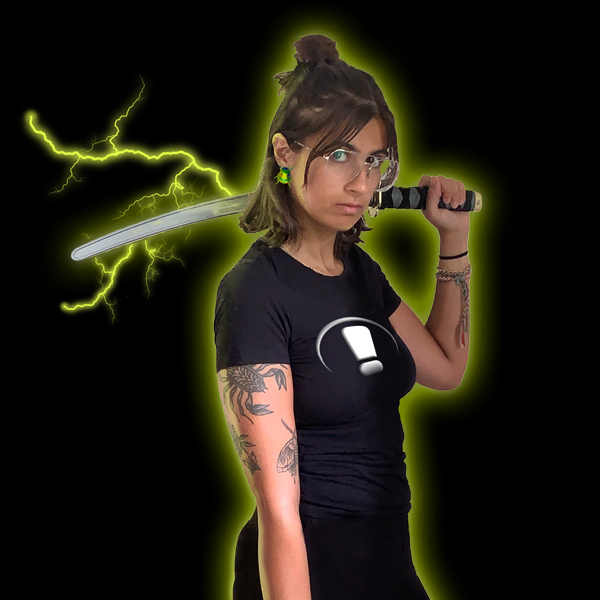 Place of Origin: Rockaway, NJ
By day Gianna works on the graphics team, creating digital and print assets for PMD's clients. Gianna has been with PMD since August of 2021. Graduating from Kean University in 2020, Gianna has a Bachelor's degree in Graphic Design with a minor in Art History.
After work, Gianna loves to put her brain to work painting surreal scenes from her imagination. Pushing the envelope in her style and art to what could be considered weird and unusual is normal for her. She also enjoys snowboarding, anime and all things creepy crawlers. She loves them so much- she has an entire tattoo sleeve of creepy crawlers!
Superpowers & Abilities
Expert navigator of thrift stores
Super hearing
Motion Graphics Wizard
Halloween Costume Professional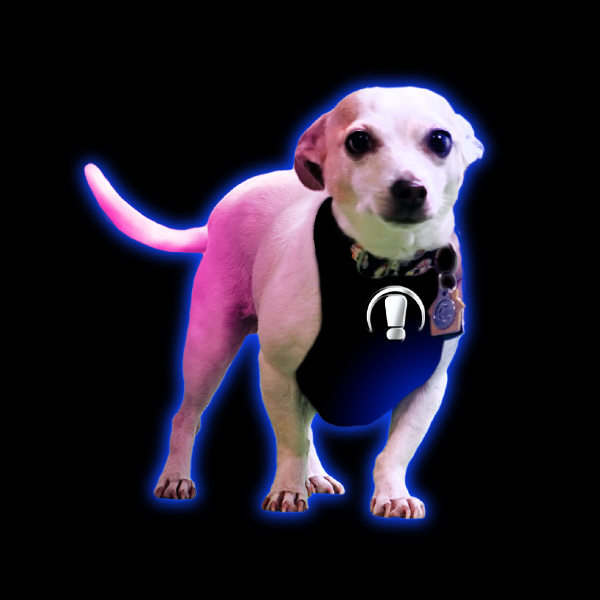 Place of Origin: Georgia
Elli (AKA "Teeny Tiny Elli-Belly") is a Jack Russell/Chihuahua mix and was adopted by her family at four years old. She is originally from Georgia. She is very friendly and loves to see all the employees at PMD whenever she visits the office. You can find Elli sniffing around for food, sunbathing, or trying to get someone to give her a belly rub. She might be a dog, but she has an amazing fashion sense. Although she's nice, don't forget that she is still the boss around here.
Superpowers & Abilities
Sunbathing
Psychological manipulation
Super speed
Napping
Eating
Ability to give happiness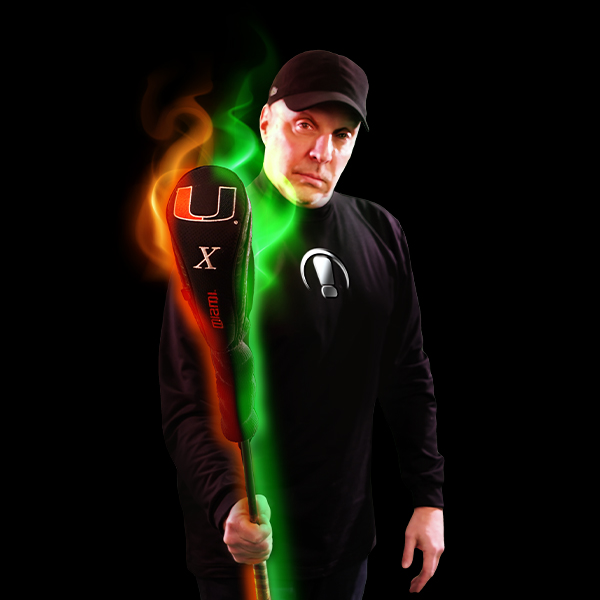 Joe Levine
President/CEO/Account Executive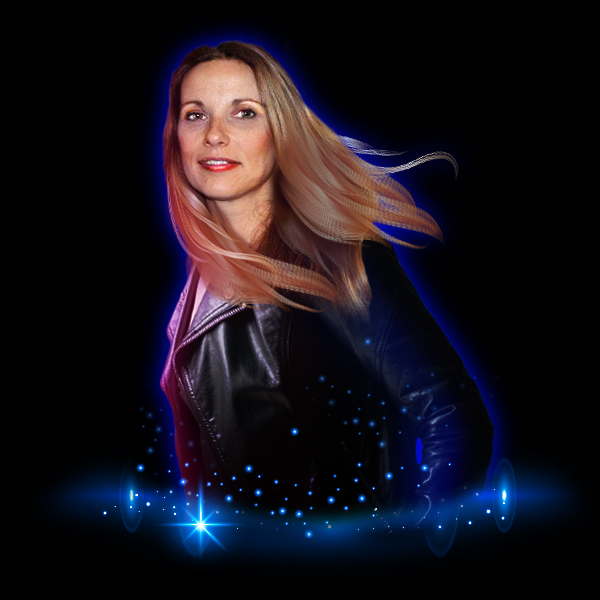 Dee Levine
Finance & Human Resources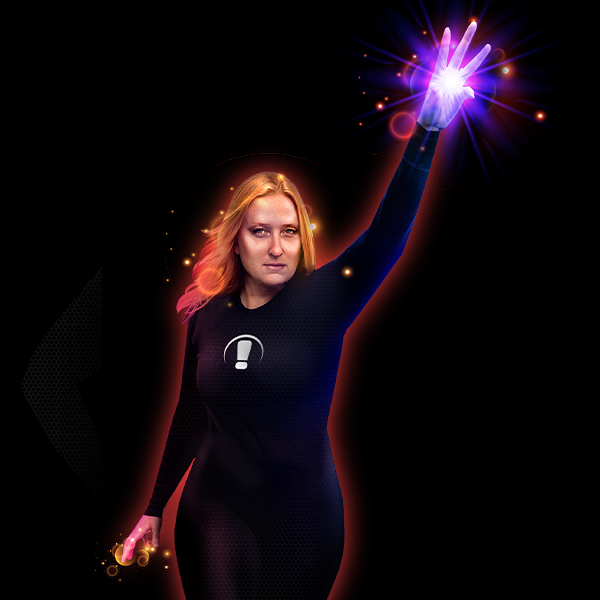 Karen Pazik
Operations Manager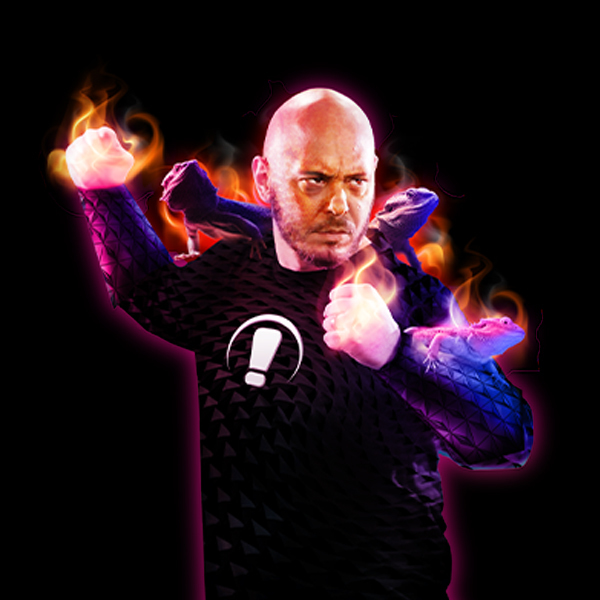 Josh Torrado
Graphic Assets Traffic Manager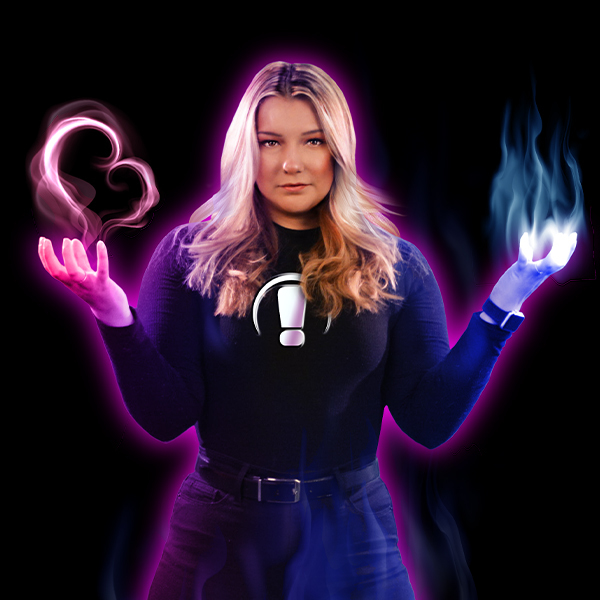 Gabby Jones
Broadcast Traffic Coordinator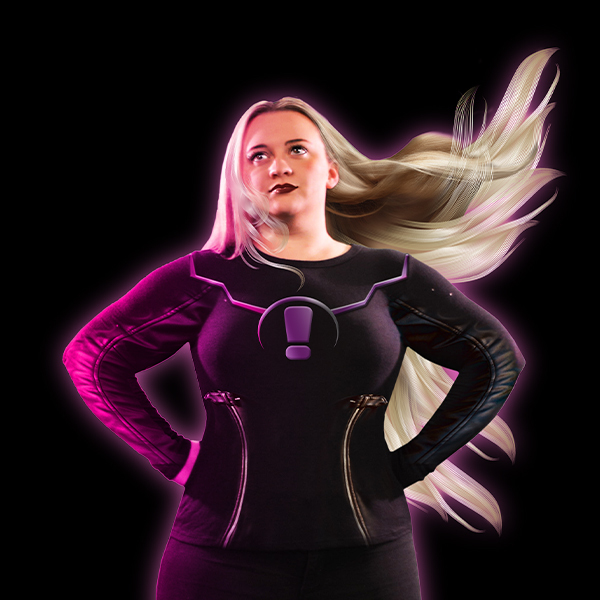 Theresa Depken
Broadcast Traffic Coordinator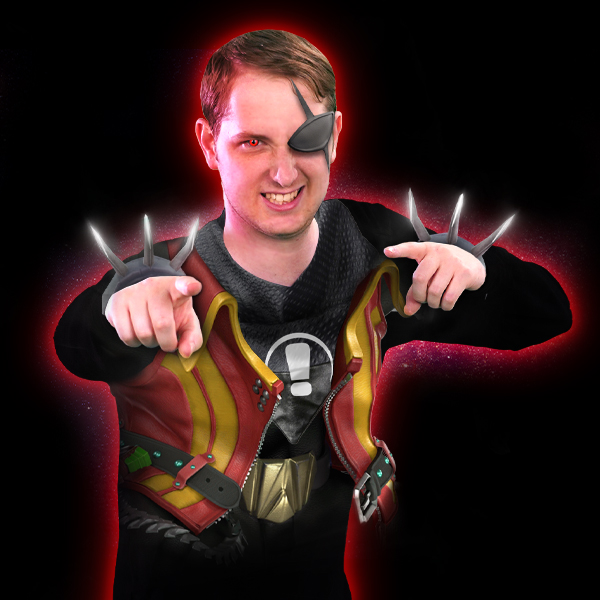 Alex Bruning
Production Director – Video & Audio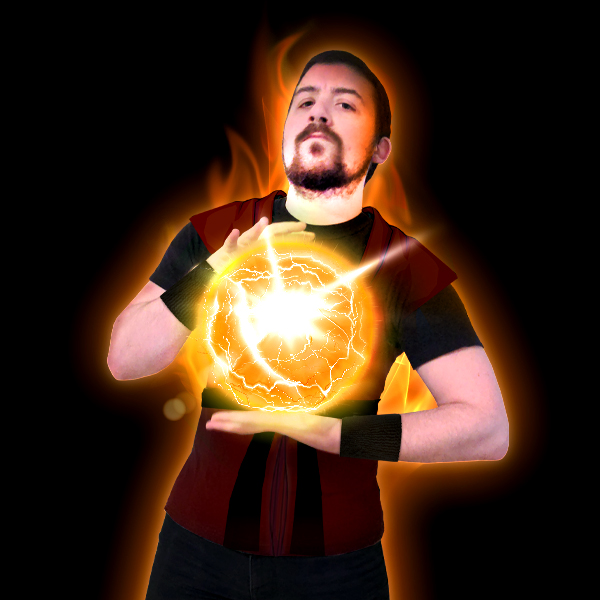 Will Whitehead
Video & Audio Producer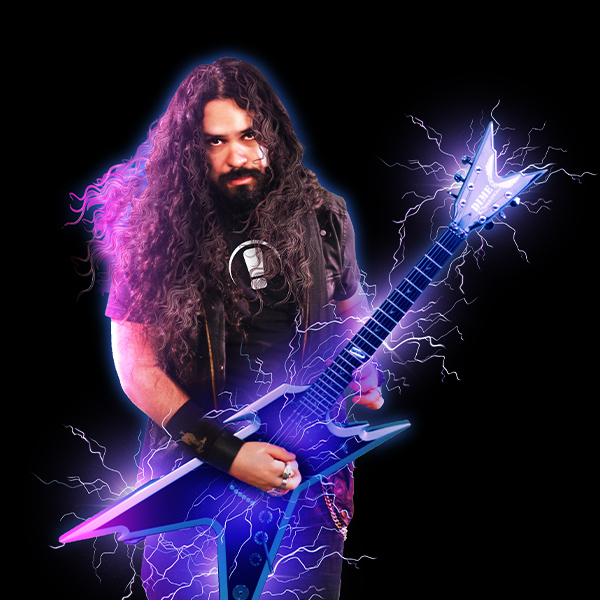 Alex Navarrete
Video & Audio Producer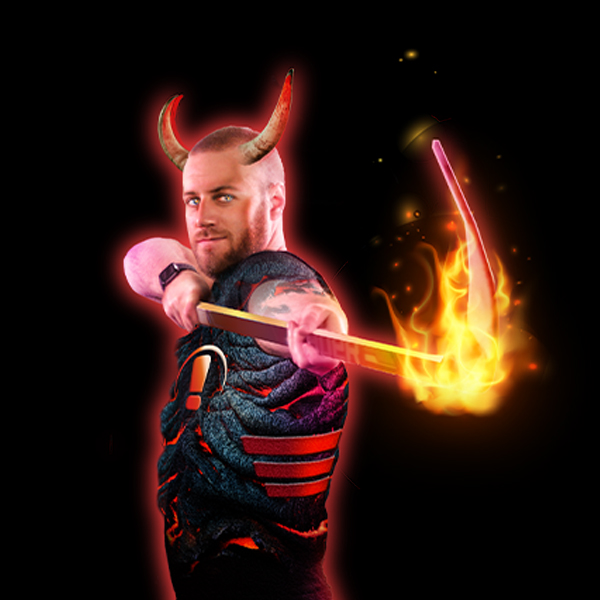 Eric Schmitt
Digital Assets Traffic Manager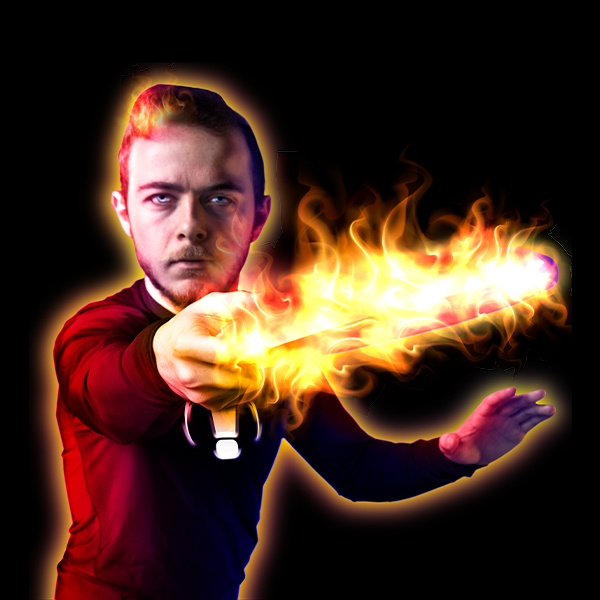 Phil Treu
Social Media Traffic Coordinator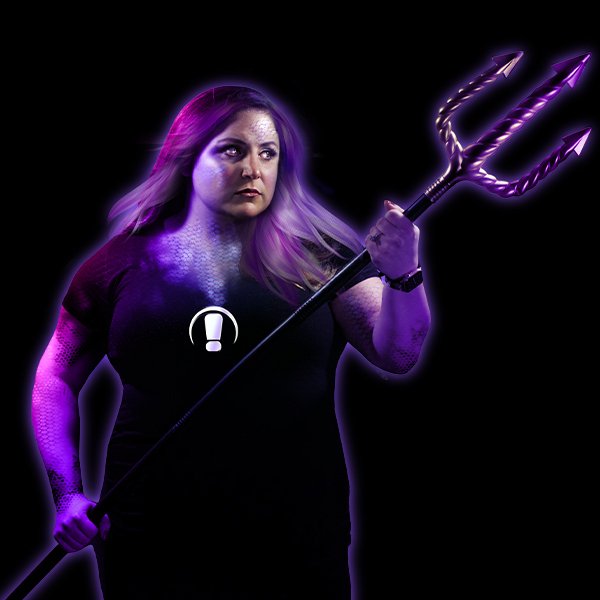 Nicole Donovan
Production Director – Graphics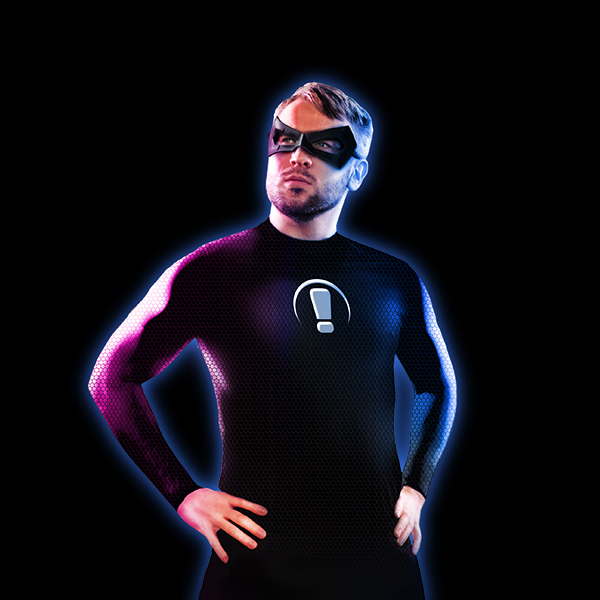 Andrew Schweighardt
Graphic Designer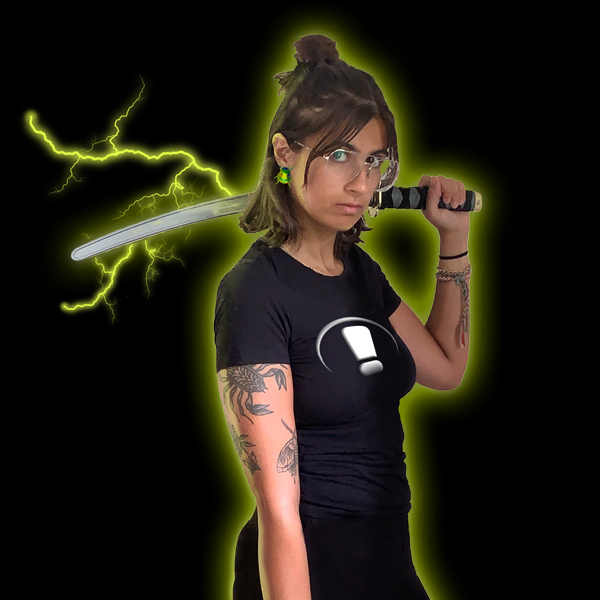 Gianna Azzinnari
Graphic Designer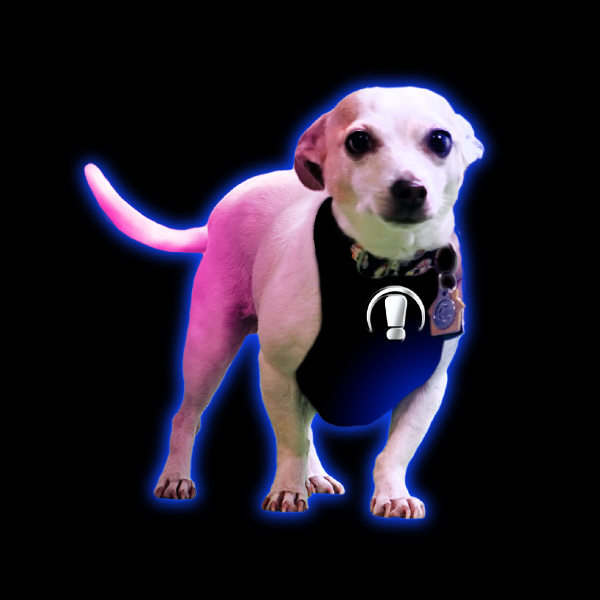 Elli Levine
PMD Spokespuppy