2023 Automotive Marketing Guides for New Car Dealerships
What are the most effective automotive marketing strategies for new car dealerships?
The basic answer in the automotive industry is, whatever drives the most traffic. Think deeper though.
Ads for automotive dealerships resonate both long and short-term with consumers in both the fixed and variable departments.  As car people, we always want immediate results and push hard to achieve that.  However, we consider the ramifications of all advertising to provide a long-lasting, positive result that compliments the brand your store(s) require.
We always find that a balanced approach to automotive advertising in specific digital and traditional media works best.  One size never fits all, however.  What works at one auto dealership may not even work down the street for someone else.  We have proven this with intense market and demographic research as well as consumer focus group work.
Can I Use Tik Tok to Advertise My Car Dealership Franchise?
Do I need an automotive marketing agency in 2023?
The truth is you may not need an automotive marketing agency.
Should you have a solid grip on all options available for you now, and a plan to engage once inventory starts showing back up in your dealership, you are probably fine.
If, however, you would like to establish a course of action for when inventory returns, PMD's simple billing relationship will allow for you to not spend an unreasonable amount now.  If your inventory is starting to increase again, you've waited too long to establish your plan.
No strings, just answers; that's how we see the role of an effective automotive marketing agency.
Using an automotive marketing agency vs. an in-house agency
There is no one way to go.
The reality is that some automotive dealerships and/or groups function best in either solution.  We have experience working with in-house automotive marketing agencies as well as in-house marketing managers.
Our job is to be a conduit for ideas, solutions, and work product.  If you want direct representation, or prefer in-house relationship work, we say yes.
It's all about the team; working together makes everyone more successful and less stressed.
What are the most effective types of digital automotive marketing in 2023?
There are important swim lanes to be aware of when it comes to effective automotive digital marketing. This messaging can combine a few lanes, while others can't. Swim lanes to focus on include:
New Vehicle Sales
New Vehicle Event
Used Vehicle Sales
Used Vehicle Event
Consumer Credit
Service Specials
Service Event
Collision Repair Awareness
Dealership Brand Messages that are not sales related
Human Resources
How do I market my automotive dealership on social media?
Three things to consider for automotive marketing on social media:
Get your automotive dealership team involved posting their customer success stories and pictures.
Pipe all paid social campaigns on platforms like Facebook, Instagram, and YouTube into your GA (Google Analytics) to monitor performance metrics to justify ongoing expense, as well as move what is needed around to generate the best economic solution while driving consumer traffic into your auto dealership.
Vary your automotive marketing on all social media channels. Please remember that if you only post specials and "deal making" puffery statements, your followers will become numb unless you vary content to go way beyond what you offer. Consider adding in local events that are family oriented and noteworthy so your channels become a "go to" for local events as well as what you offer in both fixed and variable departments.
Consider that reputation management is a critical form of social media for auto dealerships as it influences those who read your reviews. Treat every review seriously regardless of rating. Consumers need to see customized replies that are meaningful. Also, please stay away from hiring a bot company to write massive amounts of positive reviews. This practice always fails because consumers see right through these. Regardless of what a bot company promises, stay away!
The problem with automotive marketing agencies.
Representation by an automotive marketing agency causes issues.
Without the ability to understand how and/or why vehicles are sold the way they are or need to be, it's very easy for things to come completely off the rails due to people having opinions which all stack up on top of the other.
An old joke comes to mind: What is a camel? A camel is a horse designed by committee.
When everyone involved throws out thoughts and ideas without someone sounding things out and just agreeing to do whatever they are told, the message becomes so muddy the yield ends up being much lower than needed. Or even worse…the curse of the ad agency looking to generate revenue without any concern for their client.
The resume of the automotive marketing agency  that you do business with needs to be examined. Most car people agree that to work with car people successfully, one needs a deep understanding of the automotive industry, or they will not properly understand the reasons why things either work or fail miserably.
And then there's the income component. The more an automotive agency successfully sells a dealership in a given month, the more that agency makes.
The clear alternative is to bring in an automotive marketing agency who has a long history of involvement in the automotive business. In this way, all people involved in conversations, planning meetings, training rollout, and brand management are on the same page.  Expenses can be tied back to P&L numbers that make economic sense. And a well-rounded open dialog of how to maintain total market domination takes place on a regular basis.
The best choice for any automotive dealership is to do business with people who also understand the industry at the retail level.
The ultimate automotive marketing solution for new car dealerships.
PMD provides marketing, advertising and creative solutions for new car dealerships looking to sell more vehicles, increase service numbers and promote their brand image more effectively.
As a full-service agency, we handle all projects in-house and tailor our campaigns specifically for each client based on their needs. With experience in television, OTT, radio, digital, social media, print, direct mail, outdoor and much more, PMD determines the medium and messaging for your ad campaigns while proving the effectiveness of our approach with data, analysis and best in class market research.
As a boutique, family-run agency, we provide the solutions and results you would expect from a large organization, while always being accessible and accountable to our clients. We pride ourselves in our ability to anticipate problems and find effective, market dominating solutions.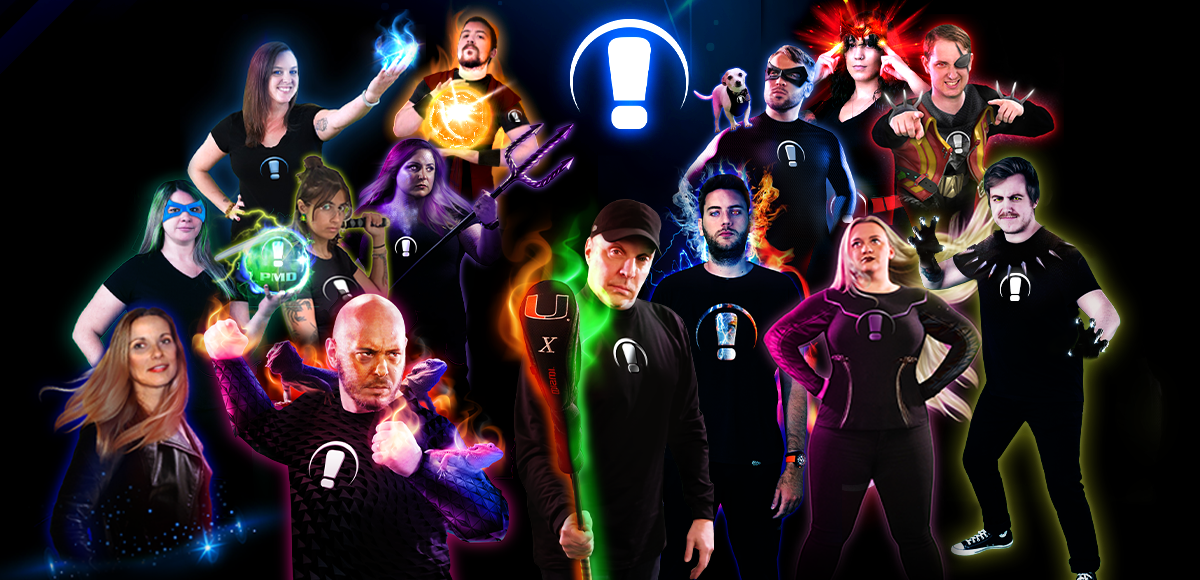 Additional Automotive Marketing Resources